De Nieuwsflits is een nieuw item dat bij regelmaat verschijnt:
Na een jaar met een drukbezet tourschema verschijnt op 5 oktober het derde volwaardige studio-album "Celebrate" van de Groningse folkband Town of Saints. Het gelijknamige lied is op single beschikbaar. Na de release van het nieuwe album volgt er een release-tour, waarvoor tickets nu te koop zijn.
24/11 Amen, De Amer                                   
25/11 TivoliVredenburg, Utrecht                   
30/11 Merleyn, Nijmegen                              
07/12 V11, Rotterdam
08/12 Cinetol, Amsterdam
09/12 Hedon, Zwolle
14/12 Vera, Groningen
Ook op 5 oktober verschijnt een nieuw album van de americana en country pionier J.P. Harris. "Sometimes Dogs Bark At Nothing" is de opvolger van het vier jaar geleden op de markt gebrachte "Home Is Where The Hurt Is". Ter promotie geeft hij in november een aantal shows samen met de begeleiders van The Tough Choices.
02-11: Eindhoven, Wilhelmina
03-11: Amsterdam, Q-Factory
04-11: Breda, ROOTZ
20-11: Utrecht, TivoliVredenburg
25-11: Arnhem, Luxor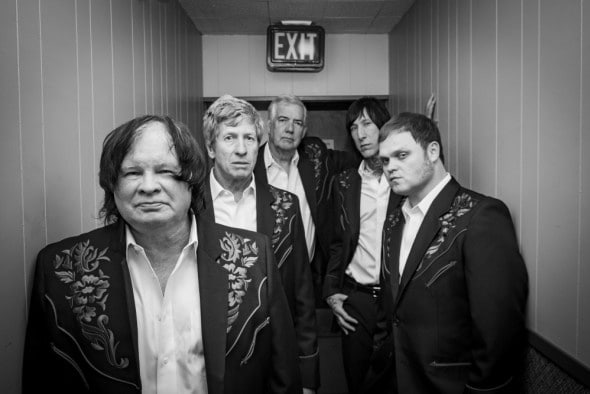 De voorvaders van garage rock, punk en grunge The Sonics uit Amerika komen op 3 oktober voor een eenmalig optreden naar de Patronaat in Haarlem. Het geluid dat elk vuig bandje van de afgelopen twintig jaar probeerde te evenaren, kwam uit de koker van deze band.  Hits als 'Strychnine' en 'The Witch' hebben de tand des tijds dan ook feilloos rockend doorstaan.
Van de Britse folkrockers Mumford & Sons verschijnt half november het album "Delta",  voorafgegaan door de single Guiding Light.  Naar aanleiding hiervan wordt een wereldtoernee gelanceerd.