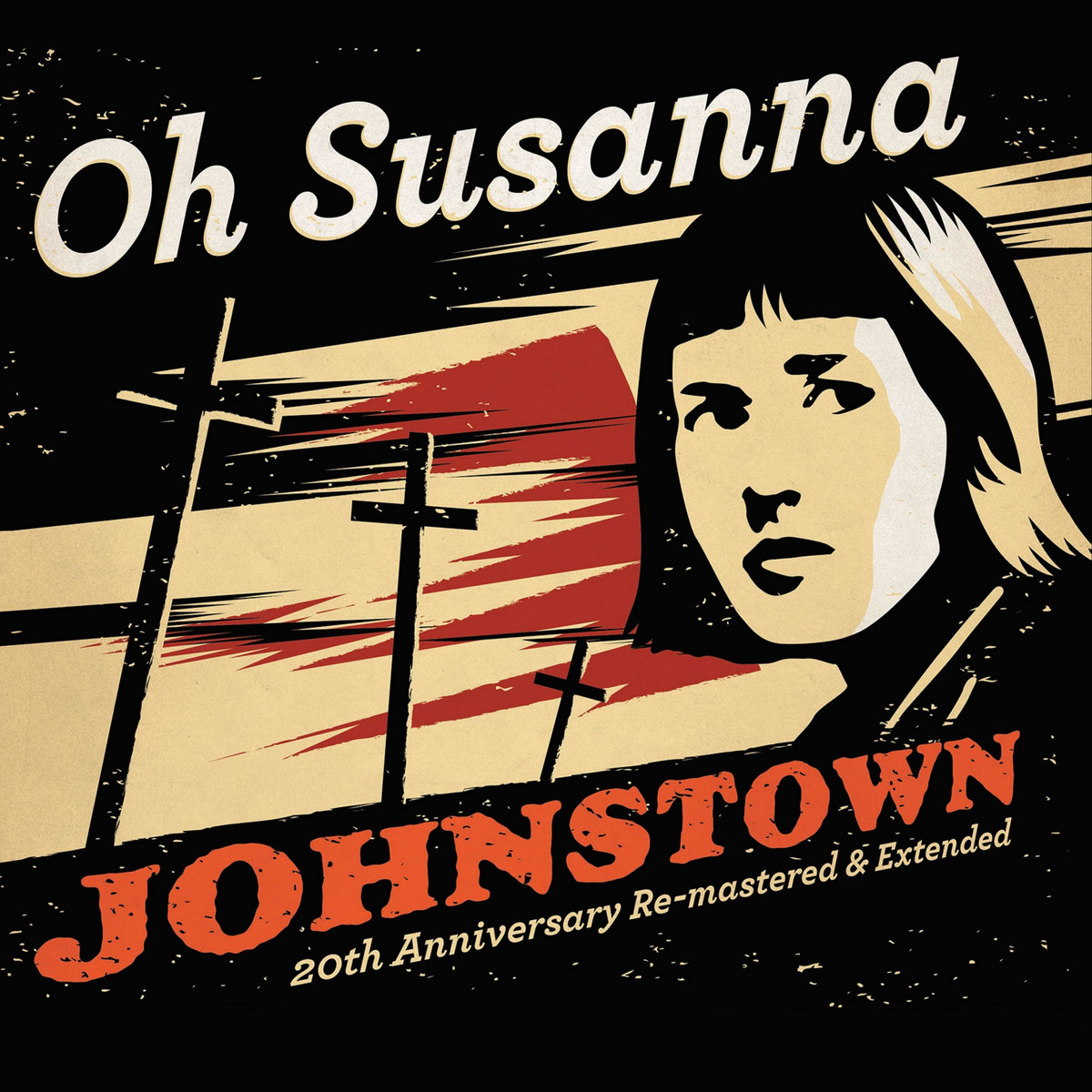 Ze duiken geregeld op: geremasterde versies van albums die een mooi rond getal qua jaren bestaan. Dat is ook de aanleiding voor de hernieuwde belangstelling na twintig jaar voor  het eerste volwaardigde album Johnstown,  dat de Canadese Suzie Ungerleider onder haar pseudoniem Oh Suzanna uitbracht. Een alias die zij vanaf de start van haar muzikale carrière hanteert om werk en privé gescheiden te houden.
Met als ondertitel '20th Anniversary Re-mastered & Extended"  is Peter J. Moore (Cowboy Junkies), die in 1999 de productie verzorgde voor het mooie debuut van Oh Susanna, verantwoordelijk voor de kundige oppoets beurt. Met als bonus op deze cd de akoestische nummers, afkomstig van de cassette "A Shot Of Oh Susanna",  die een jaar eerder in beperkte oplage tijdens haar optredens verkrijgbaar was. Liedjes die zijn terug te vinden in een vollere arrangement op het reguliere album "Johnstown". Tevens een plaats in de Amerikaanse staat Pennsylvania, waar Suzie opgroeide en waar de talrijke overstromingen waarmee het dorpje te maken heeft gehad nog altijd een blijvende bron van zorg is.
De binnenkant van de hoes, waar de zangeres ons oproept eens in het echt of virtueel een kijkje te nemen in The Johnstown Flood Museum, is sober gehouden. Geen extra  informatie over bijvoorbeeld de ontstaansgeschiedenis van haar debuutplaat, wat ik persoonlijk een interessante bijkomstigheid had gevonden.
Wie er op deze herwaardering en een ode aan de melancholie zit te wachten? Misschien de geluidspuristen onder ons, en de vele anderen die de eersteling van Oh Susanna net als ik hebben gemist. Want "Johnstown" is eenvoudigweg een aangenaam en onderhoudend americana album met scherpe observaties, dat samen met haar betoverend stemgeluid hartverwarmend aanvoelt. Solo en akoestisch of bij tussenpozen zeer treffend en gepassioneerd ondersteund door
Bazil Donovan (Basgitaar)
Joel Anderson (Drums)
Bob Egan (Gitaar, lap steel en mandoline)
Veda Hille (piano en orgel)
Rob Philipp (sitar)
Anne Lindsay (viool)
Kinnie Starr (zang)
Peter J. Moore (Japanse tempelklok)
www.ohsusanna.com
(Johan Schoenmakers)