Vooroordelen. Hoezeer je ook probeert ze buiten de deur te houden, het lukt gewoon niet altijd. Zonder nog een noot van het debuutalbum van onze vaderlandse Copperhead County gehoord te hebben kreeg ik direct bij het zien van de hoesfoto de nodige kriebels. Waar ik ook in het klaphoesje nergens een foto ontwaarde van het ruig uitziende vijftal werd ik zodoende overvallen door een hevige jeukaanval van die iconische plaatjes met een 'groeten uit het Wilde Westen' karakter. Hieronder dan maar een goedmakertje voor onze lezers.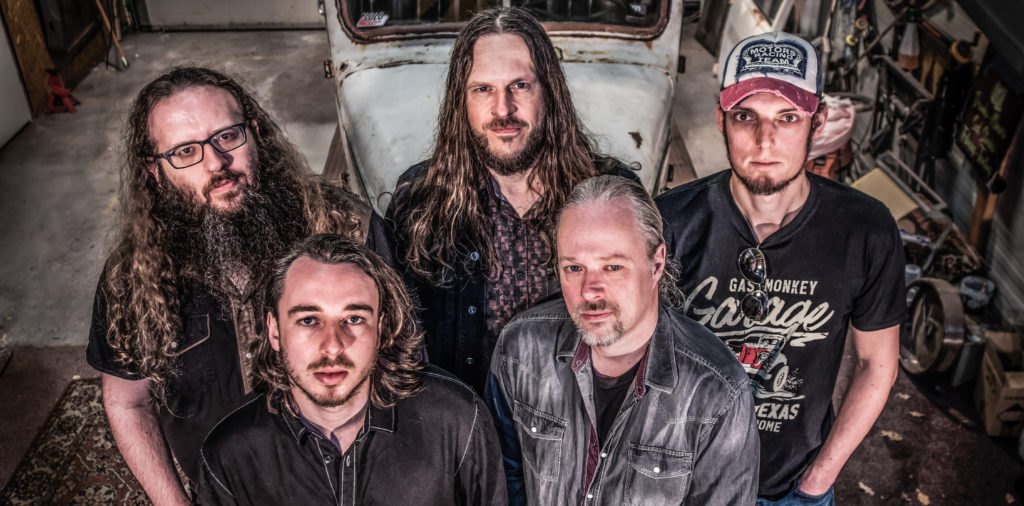 Het gaat snel met het veelbelovende bandje uit het Zuiden van ons land, dat op countryrock en southern rock geïnspireerde ongecompliceerde gitaarmuziek brengt. Met onder meer een belangrijke rol voor de licht dichtgeknepen rauwe strot van zanger Corvin Silvester. Amper een jaar na oprichting en een prettige kennismaking met de band aan de hand van de mini-album "Enjoy The Ride" heeft het volwaardige debuut op een prettige wijze vele malen door mijn huiskamer geschald. Om met de afsluiter van "Brothers" te spreken: ik kreeg er een southern feeling van. Aanvullende informatie of de tien nummers van eigen hand zijn, ontbreekt jammer genoeg op de hoes.
Zich aantrekken van genre-slijtages doen zij niet aan. Met heftige gitaarriffs en een zeurderig orgeltje rockt het vijftal lekker door met nummers als Be Different, Not Even The Wind, Brothers en Horizon. De enige adempauze van het album wordt gevormd door het akoestische Wide Plains, die langzaam op het eind aanzwelt en explodeert. "Brothers" is vermaak van de bovenste plank, waarmee Copperhead County na alle corona-toestanden wel eens zou kunnen uitgroeien  tot een publiekslieveling van menig muziekfestival.
www.copperheadcounty.com
(Johan Schoenmakers)