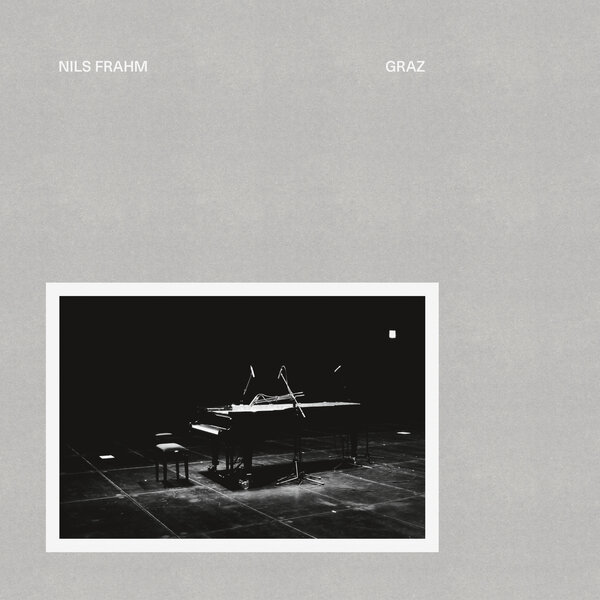 Ter ere van 'piano dag' op de 88ste dag van het jaar, verwijzend naar het aantal toetsen op het slag en snaar instrument is er een verrassend nieuw album verschenen van de Duitse muzikant en componist Nils Frahm. "Graz" is vernoemd naar de Oostenrijkse stad waar alle negen stukken door de tegenwoordig wereldwijd gelauwerde neo klassieke pianist meer dan tien jaar geleden werden opgenomen. Geïsoleerd met zijn vleugel is deze delicate pracht vastgelegd met hoogwaardige microfoons in drie intense dagen. Godsamme, wat mooi en betoverend is het toch. De intimiteit, schoonheid en breekbare sfeer vol met pareltjes om bij weg te dromen.
'Het voelt alsof het nu uitkomt op een moment dat ik gewoon helemaal vergat hoe ik me voelde of hoe het was om daar te zijn", vertelt hij aan het Britse dagblad The Independent. Terugdenkend aan de aantrekkingskracht van het componeren omwille van de muziek. 'Het is zo lang geleden dat als ik naar "Graz" luister, ik bijna een beetje verbaasd ben over hoe goed en emotioneel sommige van deze momenten waren'.
Het heeft twaalf jaar geduurd voordat deze opname aan het licht kwam, hoewel de trouwe aanhang bepaalde stukken misschien herkent van zijn optredens. Je hoort een jongere muzikant, die dichter bij het begin van een carrière staat, en dichter bij het begin van een respectvolle relatie met zijn instrument waarvan we hopen dat het nog lang niet ten einde is.
www.nilsfrahm.com
www.konkurrent.nl
(Johan Schoenmakers)