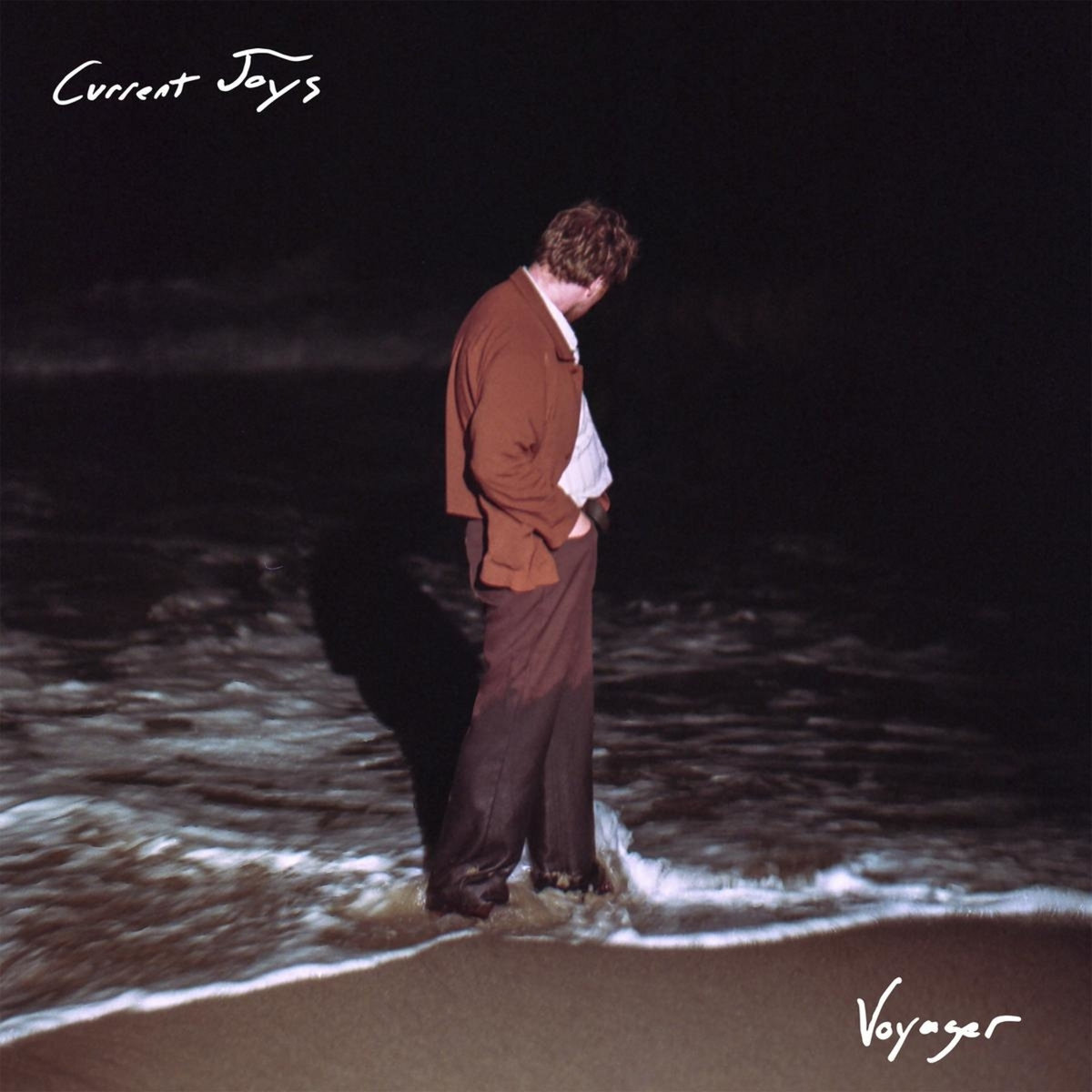 In de film 'High Fidelity' uit het jaar 2000 stelt Robert Gordon, eigenaar van een weinig succesvolle platenwinkel en het personage van John Cusack de centrale vraag: 'Wat was er eerst? De muziek of de misere? … Heb ik naar popmuziek geluisterd omdat ik me ellendig voelde? Of voel ik mij zo belabberd nadatt ik naar popmuziek heb geluisterd?" Voor Current Joys, het alias van singer-songwriter, en videoregisseur Nick Rattigans zijn het overspoelende emoties die zijn muziek op zijn laatste wapenfeit Voyager doet ontbranden en zorgt voor een harmonieuze vloedbeweging.
Met zijn achtergrond in de filmwereld is het geen verrassing dat de 28-jarige Rattigan verschillende muziekvideo's uitbracht om de singles op het nieuwe album te begeleiden. Op het inmiddels zevende album staan liedjes die vernoemd zijn naar het werk van filmregisseurs onder wie Lars von Trier ('Dancer in the Dark', ' Breaking the Waves' ), Agnès Varda ('Vagabond'), Ken Russell ('Altered States'), Alfred Hitchcock (Rebecca) en Andrea Arnold ('American Honey').
Het levert een prachtig, melancholisch, diep intiem en verslavend album op met orkestrale arrangementen, dat de luisteraar naar binnentrekt. Waar zijn vroege werk waarop hij alles zelf deed soms een vergelijking opriep met een band als Tame Impala ligt het accent van de tot een vier koppige band uitgegroeide Current Joys op een rijk gearrangeerd, postpunkgeluid uit de late jaren zeventig/begin tachtig. Niet al te ver verwijderd van onder meer Conor Obersts Bright Eyes, Xiu Xiu en The Gun Club.
www.currentjoys.com
www.konkurrent.nl
(Johan Schoenmakers)