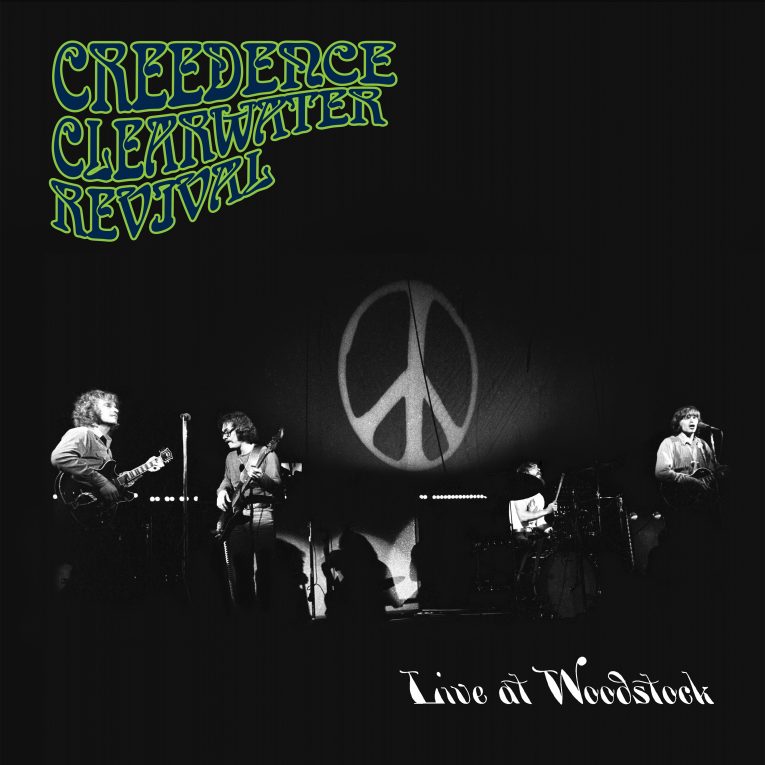 Ladies and Gentlemen…to continue…please, warmly welcome with us….Creedence Clearwater Revival
Na deze openingswoorden van Chip Monk mocht een getergde John Fogerty met zijn mannen om half een in de nacht de derde dag van het legendarisch geworden Woodstock festival inluiden. Geïrriteerd geraakt door het uitlopen van het optreden van The Grateful Dead. Door een gigantische regenbui was de chaos compleet en stond het ondergelopen podium tijdelijk door het water onder stroom.
Fogerty die altijd in de veronderstelling was een weinig inspirerend optreden te hebben afgeleverd gaf onlangs toch zijn toestemming om het integrale optreden op de markt te brengen. Gelukkig maar, want het viertal was goed op dreef en de door Andy Zax opgepoetste opnames klinken werkelijk als een klok. Het spettert aan alle kanten mijn speakers uit.
Vanwege het late tijdstip vermoedde Fogerty dat iedereen op het veld lag te pitten. Op een gegeven moment liep hij naar de microfoon en zei: 'We're playing our hearts out for you and want you to have a good time'. Verrast van het commentaar van iemand achteraan het veld ('Don't worry about it, John') droeg hij de rest van het optreden op aan deze persoon.
De Amerikaanse rockband die op dat moment de meeste hits achter hun naam had staan serveerden in het New Yorkse Bethel een ontzettend gedreven en soms broeierige set van vijftig minuten. Een energiek en krachtig optreden. Doorspekt met hun vele hits, en aaneengeregen met album tracks van "Bayon Country" en de later dat jaar te verschijnen "Green River". Ondanks het slecht afgestelde geluid aan het begin van de set sprankelde Creedence Clearwater Revival op het podium van het Woodstock festival. Het leidde tot een echte climax met een reeks aan furieuze en lange jams in de nummers Keep On Chooglin en Suzie Q.
(Johan Schoenmakers)