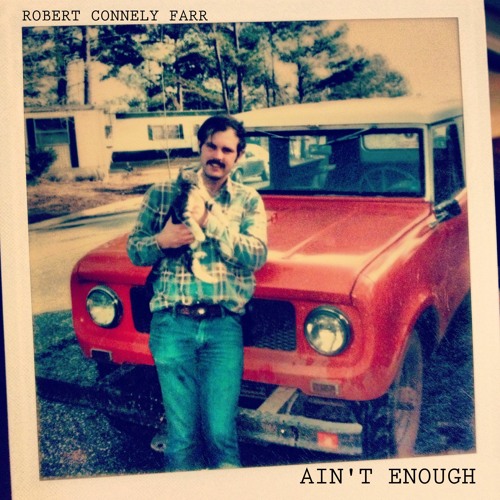 'Zeer verslavend' (AI Love Music), 'Farr in zijn puurste vorm'(American Blues Scene) en 'Rauw en akoestisch waarbij je de traditie van de blues in zijn liedjes voelt' (Last Day Deaf). Zomaar wat quotes waar de nodige superlatieven uit de kast worden getrokken over het nieuwe album "Ain't Enough" van de Amerikaanse singer-songwriter Robert Connely Farr. Een cd waar de een meteen enthousiast van raakt en voor de ander op den duur misschien wel eenvormig zal overkomen.
Waar hij ons de afgelopen jaren trakteert op een goed stuk rootsmuziek met wortels uit het diepe Zuiden resulteert dat op zijn meest recente en volledig, akoestische schijf in een krachtig pleidooi tegen de eenzaamheid en het onvermijdelijk besef van onze sterfelijkheid. Gestript tot op het bot en met een grom in zijn strot gezongen met een intensiteit die zijn uitwerking niet mist, die je tot diep in je ziel voelt.
Gimme a good memory
Gimme a hug of my friends
Gimme playing a God damn show in the shittiest bar I've ever been in.
www.robertconnelyfarr.com
(Johan Schoenmakers)