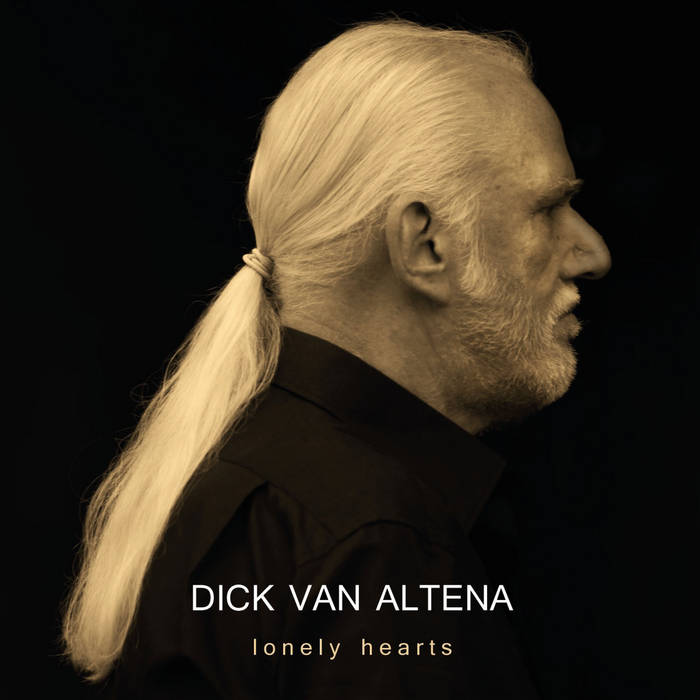 Decennia lang bepaalde zanger en musicus Dick van Altena het geluid en was het gezicht van de vaderlandse countryformatie The Major Dundee band. Een vaste waarde in het muziekwereldje. Daarnaast heeft hij een ijzersterke reputatie opgebouwd als tekstschrijver en componist. In het Nederlands, Engels of repertoire in de eigen streektaal. Dat hij vorig jaar zijn veertig jarig muziekjubileum vierde met onder meer een documentaire bij de regionale tv-omroep en het Engelstalig album "Singer and Songs" is fantastisch, maar dat weerhoud hem er niet van ook dit jaar met een vers wapenfeit op de proppen te komen.
Het nieuwe album "Lonely Hearts" van Dick van Altena bevat een dozijn aan stijlvaste, semi-akoestische country nummers, die wederom zijn soepel vakmanschap als musicus en componist verraden. Liedjes waarin de liefde floreert voor de gevoelsmuzikant, die wonderschone liedjes uit de koker weet te toveren. Het lijkt zo simpel, maar ook deze keer flikt Van Altena het weer. Twaalf composities met een geweldige songstructuur. Geen spierballenvertoon, maar fijnzinnig met zijn kenmerkende warm stemgeluid als blikvanger en de hulp van zijn vaste kern aan muzikanten:
Javier Garcia Vicente (bassist), Joost de Nijs (dobro, mondharmonica, gitaar, percussie, pedalsteelguitar), Marcel Smulders (zang, gitaar) en Wilma Smulders (zang, keyboard).
www.dickvanaltena.com
(Johan Schoenmakers)