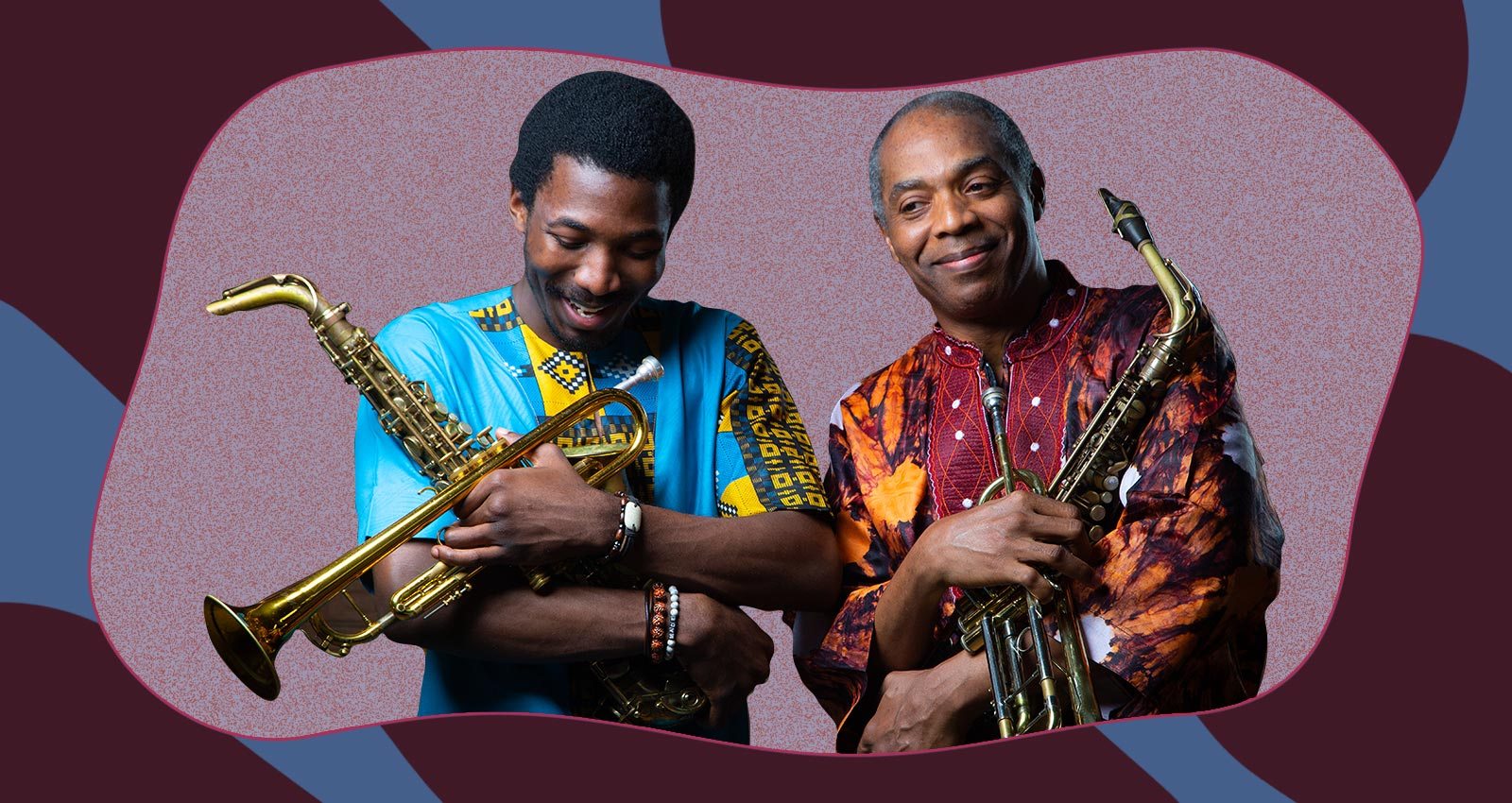 Als je die recente BBC-documentaire over Fela Kuti hebt gezien, dan is je interesse misschien wel gewekt wat betreft zijn uitgebreide catalogus. Wat je waarschijnlijk niet weet, is dat zijn zoon Femi en kleinzoon Made Fela's Afrobeat-erfenis hebben voortgezet met eigen albums. 'Legacy +' verzamelt twee van hun albums – Made's 'For (e) ward' en Femi's 'Stop The Hate' – samen in één pakket, zodat je je tanden kunt zetten in een geheel nieuwe periode van de Kuti-magie.
Legacy + gaat , zoals de naam al doet vermoeden, veel verder dan de vader en zoon relatie. Het verbindt generaties muzikanten die met Feli hebben samengewerkt. Zeven van hen werken mee aan de erfenis van de beroemdste Afrobeat pionier en politiek activist Fela Anikulapo Kuti. De muziek is niet van Fela, maar het gevoel is hetzelfde, en het protest is actueel.
Op Femi's helft Stop the Hate worden we getrakteerd op tien vurige nummers ​​vol opzwepende blazerspartijen en diepe funky baslijnen. Muziek met een heel bittere boodschap. Net als zijn vader neemt Femi namelijk geen blad voor de mond om de corruptie, de hebzuchtigheid van de buitenlandse bedrijven en de wereldwijde behandeling van vluchtingen onder de aandacht te brengen.
Made is een multi-instrumentalist en dat is ook te merken. Muzikaal bedreven in welk instrument hij ook gebruikt, zijn vaardigheid zorgt op For(e)ward voor een compact en hectisch album vol melodieën, die ruimte en licht laten binnenstromen. Grofweg klinkt het als een frisse kijk op de polyritmische Afrikaanse muziek met excentrieke arrangementen en een experimentele twist. Het is wild en ongeremd.
Vanaf de hypnotiserende funky shuffle van de opener Free Your Mind om je geest te bevrijden en je ziel vrij te maken tot aan de complexe staccato rimes van het afsluitende We Are Strong, is de boodschap duidelijk: hier is stof tot nadenken: gebruik je gezonde verstand.
Beide albums roepen op tot eenheid en stellen hoge verwachtingen aan de idealistische jeugd van Nigeria. Je moet echt geloven. Wat heeft het anders voor zin?
www.femikuti.com
www.madekuti.com
(Johan Schoenmakers)