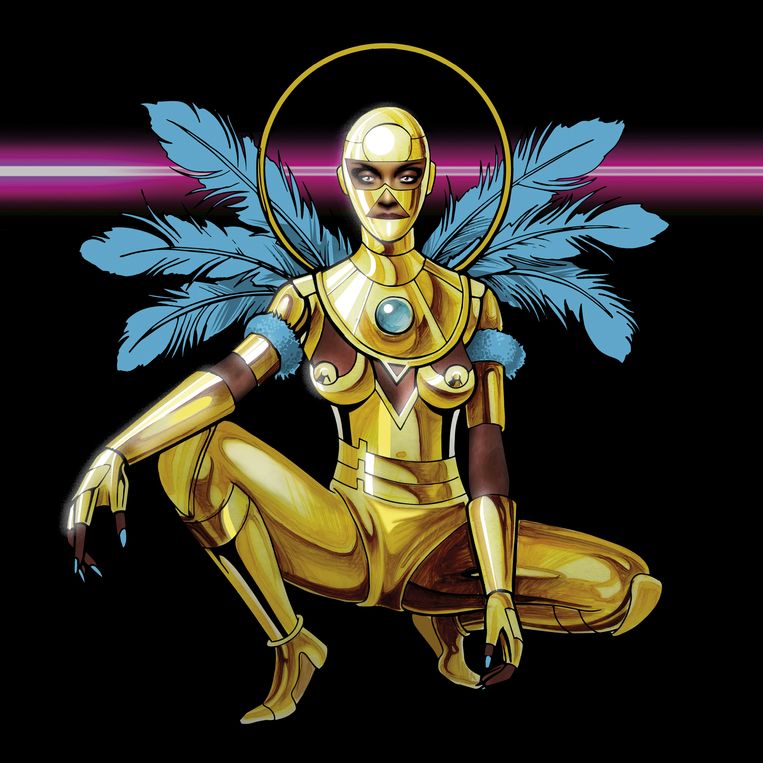 De twintig jaar durende carrière van de Amerikaanse Dawn Richard heeft talloze wendingen doorstaan als
zangeres in de r & b meidengroep Danity Kane uit de MTV reality show 'Making The Band'
cheerleader bij het professioneel Amerikaans basketbal team New Orleans Hornets
solo-artieste met een zestal platen in haar bagage
Een muzikale excentriekeling die de afgelopen jaren samenwerkte met vermaarde producers als Machinedrum en Mumdance. Richard doet haar ding en heeft er overduidelijk plezier in. Een benadering die haar muziek des te aantrekkelijker maakt.
Have you ever been to a Second Line? vraagt Dawn haar moeder aan het begin van haar zesde studioalbum "Second Line". Vernoemd naar de kleurrijke parades in New Orleans vol muziek en vreugde. Of het nu om een bruiloft of een begrafenis gaat.
Dawn beschrijft haar nieuwe project als een poging baanbrekende zwarte vrouwen in de elektronische dansmuziek in de schijnwerpers te zetten. Hierbij betrekt zij een zeer belangrijke vrouw in haar leven – haar moeder Debbie -, die als een ongeremde verteller fungeert door middel van opgenomen korte fragmenten van hun openhartige gesprekken.
Zij wil degene zijn die de jonge zwarte Amerikaanse vrouwen uit het zuiden motiveert om te zijn wat ze willen: muzikaal, visueel of artistiek. 'Fuck het idee van wat een hiërarchie zou moeten zijn', vertelde ze onlangs aan het blog van Radio Milwaukee." Dit doel lijkt perfect gesymboliseerd door de muziekvideo voor Bussifame, waarin sublieme zwarte dansers ons betoveren op het house en r & b ritme.
Het indrukwekkende aan Second Line. is het afwisselend ritmisch werk en vindingrijke, pulserende West-Afrikaanse beats. Veel van de liedjes zijn pop en R & B gerelatieerd met een verbluffend ondergronds dansgevoel. Boomerang en Nostalgia zijn duidelijke voorbeelden hiervan.
Zij toont ons op haar debuut voor het indie label Merge Records wat het is om als een ​​"Creools meisje" (om met haar moeder te citeren) of als "King Creole" (de fictieve hoofdrolspeler op "Second Line") gewoon zichzelf te zijn. "Second Line" is dan ook Dawn Richards meest spontane elektronische verkenning uit haar carrière.
https://www.facebook.com/DawnRichard
www.konkurrent.nl
(Johan Schoenmakers)